New Hope Children's foundation
Welcome to More Than Conquerors School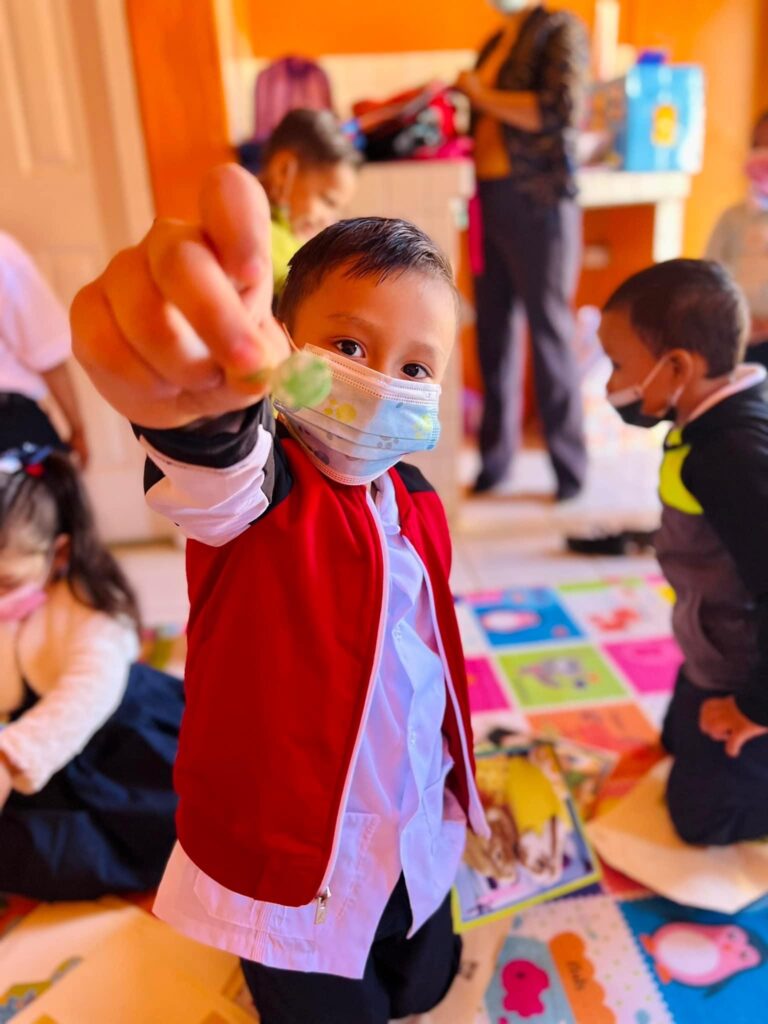 Since 2005 New Hope has provided education for more than a thousand children. There are kids in Nicaragua that long for a good education but can't afford or find a school that provides one.
At our School More Than Conquerors, we make sure to provide the students with the best education possible at an affordable price. We strive to impact the lives of those who come to our school by expanding their knowledge on different curriculums and imparting the word of God to them. We know that understanding who God is, is just as important and even more important than understanding the subjects of school. For this very reason we focus on making God the center of our school.

Throughout the years, we have heard positive feedback from our students, such as how they were privileged to be able to come to our school because they learned so much more than what they had learned at any other school, including morals and values that they had not known before coming to our school. We are proud to say that More Than Conquerors is not only a school but a place where those who come and are willing to receive what we have to offer and willing to learn, are blessed to see growth in themselves, not only education-wise, but as a person, and as a child of God. What a blessing it is to work with the children of Nicaragua. Over the past 20 years we have watched as hundreds of these students have graduated from MTC and went on to college or started working in various jobs. For many of these children MTC has been the "lifeline" that changed their lives. More important than becoming an adult and taking their place here in society is the fact that many of them received Christ as their Lord and Savior.
Several of our Students Testimony
Class of 2021
My name is Arleth Dayana Tellez Flores, I am 16 years old. I studied 3 years at MTC, 9th grade, 10th grade and 11th grade. During all this time what I have learned from MTC was very beneficial for my life. I learned several things that today are of great benefit and importance, some of which stand out are:
I will always remember it as a study center based on love and dependence on God. In which the people who work there are trained and able to form, instruct, and guide good young people who can take a place in society as responsible members. The plans I have are to be able to develop myself in a labor field, as well as to study. To Fulfill my goals. To continue striving until I can occupy a place as a professional in this society. All under the will and support of God. I give infinite thanks to MTC School for their hard work. Each teacher, as well as each member of the ad- ministration, had a great influence in the academic and spiritual formation of my life.  
"Thank you very much for giving me the opportunity to finish high school at your school. I will always keep in mind that you occupied a special place in my life, and you were part of that stage."
Class of 2020
My name is Nahiris Victoria Mercado Garcia. I have been studying at MTC since 1st grade. Over these years I have learned values that have helped me grow as a person. Soon I will be completing this stage of my life. After graduation I want to go to college to get a master's degree.
I thank God for being my guide, my support, my fundamental pillar, and for helping me persevere in order to reach my goals. To my parents for all the effort and sacrifice they have made for me. I thank MTC for giving me so much. Thank you for your work and dedication. It is worthy of admiration!
MTC is an exemplary school. I am grateful for the opportunity of being able to be part of it. Thanks to the teachers for their enormous willingness to sow knowledge in my life, I am very grateful and I am happy to say that you are a big part of who I am today. Thank you all very much!
Sponsor a Child From our School
Please agree with us in prayer for these children that need sponsors. $35 a month covers the costs of a child's education at New Hope's school "More Than Conquerors School" in El Crucero. Each of these children have been given a full scholarship by faith, believing that someone will sponsor their education. These are just a few of the kids that need sponsors. Also please let us know what child you would like to sponsor so we can remove them from the list of children waiting for sponsors.
SPONSOR A TEACHER
These are teachers who are in need of sponsors in our School More Than Conquerors in El Crucero, Nicaragua. With your help of $350/Month you can impact the lives of our teachers. More Than Conqueror School is committed to the integral development of our students and teachers; we have outstanding teachers, hardworking, trained, and suitable for the education provided to our students to grow and maintain a higher level of education. We know that their role is not easy, but it is one of the most rewarding and important roles a person can have; to be able to teach others. With your donation, you would impact not only their lives but also their family and the student body.
Ana Zeledon
1st Grade Teacher
Mirtha Rocha
2nd Grade Teacher
Walter Duran
3rd Grade Teacher
Debora Medrano
4th Grade Teacher
Ana Rivas
Spanish Teacher
Norma Varga
History Teacher